La Ruta de Cambrils
Costa Daurada (Costa Daurada)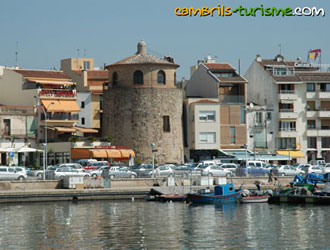 Address: Passeig de les Palmeres, 1 - Cambrils (Tarragona)
Tel.: (+34) 977 792 307 Fax: (+34) 977 792 625

Send us an e-mail
www.cambrils-turisme.com


Guides in Braille (Catalan and Spanish versions) are available for the blind. The tourist office (Patronat Municipal de Turisme) in Cambrils has a map in relief and Braille to situate the user and to locate the most interesting landmarks in the town.

The Route of the Senses aims to show the essence of Cambrils and its port in particular, through its sounds and smells. Bookings must be made in advance at the tourist office.
A route at the heart of nature has been created in the vicinity of the Verge del Camí ravine; though suitable for all, it has been especially designed with the visually impaired in mind. The itinerary features Braille panels, a tactile model and relief figures and symbols.
No sign language interpreters.

Specifications verified on-site for the Agencia Catalana de Turisme by accessibility consultants.